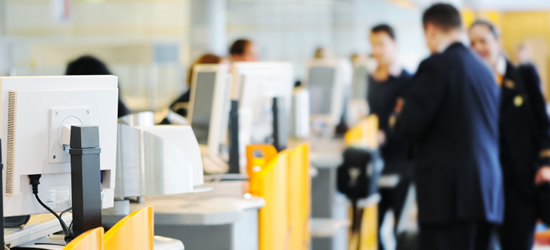 Check-in
You can check-in and collect your boarding pass at ASKY airport counters. Simply provide your e-ticket or your booking number, your passport and your ASKY Club card if you have. Our agents will take care of you. Your boarding pass and an immigration form will be given to you to proceed to the departure hall.
Please comply with check-in times to avoid any delay. Most of the times check-in counters are closed at least 45 minutes and 1h30 minutes in Lagos before the estimated time of departure. This is to ensure ASKY's on time performance.

Are you a Business Class traveler? There is a dedicated check-in counter for you and you board in priority.

Lounges
Business passengers have access to VIP airport lounges on ASKY network. Away from crowd, you can easily work or relax comfortably before boarding.