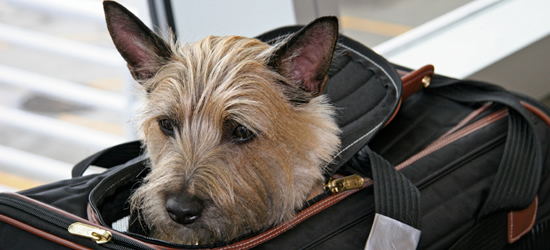 Animals
You can travel with animals.
Contact your travel agent or ASKY office at least 48 hours before departure to obtain information about carriage conditions. You must also get information about formalities (vaccination, quarantine, etc.) from the embassy of the destination country.
Travel documents for your pet should be in order before departure.
For a peaceful travel, we recommend that you administer, on veterinary advice, a product that could prevent air sickness or any negative reaction during the flight.
Existing protection rules and rules for importing and exporting countries concerned must be respected.

Special transport conditions apply to certain breeds of dogs.